Get started on this course
Welcome to a course on money management for artists and creatives!
As a writer and performer, my years running a theatre tour taught me a LOT about the importance of keeping tabs on the money: Could we put gas in the van? How much could I pay the artists each show? Could we pay to get merch made? These practical considerations mean a lot when you're trying to keep a creative project afloat -- whether you work in a crew or solo.
That's why I made this course: to help other creatives understand and make informed decisions about the money aspect of their work.
This one-hour class + handouts + exercises is created to give you a basic, crucial grounding in the practical aspects of being "in business" as a creative, artist, cultural worker, etc.
This course has a video workshop, and related exercises for you. While the lecture is only an hour, I recommend putting aside either one big chunk of time (like and hour and a half to listen and work on the exercises), or put aside four 20-minute chunks of time - but put them in your calendar now! In the curriculum page, below the media, the slides from the presentation deck are linked if you want to review them in your own pace.
To get the most out of this course, I recommend you:
Fill out the project income estimator, even if you're totally guessing. We learn a LOT from real numbers staring us in the face, and I want you to learn that much.
Debrief with yourself and/or other creatives. Take what you learned and ask questions, dig in, and expand
Apply the information to your practice. This is not theoretical, this is practical and applied. Ask yourself at each step: how does this apply to me?
The video lecture covers:
1) What is a small business - as an artist, am I one?
2) Making the Money: reality of freelance
debrief / exercise
3) Four steps to legitimize your freelance and track the money
4) Managing the pieces: contracts, automation, planning
...and of course, there's homework and more readings to help you recall, apply, and extend the work.
No one is going to support the sustainability of your practice more than you.
Thats just a fact. Your job now is to get started learning how to be awesome, informed, and on it. In this course you'll learn and create more possibility and focus in the business aspects of your creative work!
Here's to your success - start with the video, here!
A few proof points of my life and artistry, just for fun:
I figured out how to pay to print this [excellent, might i say] 300+ page anthology, which is a nontrivial task.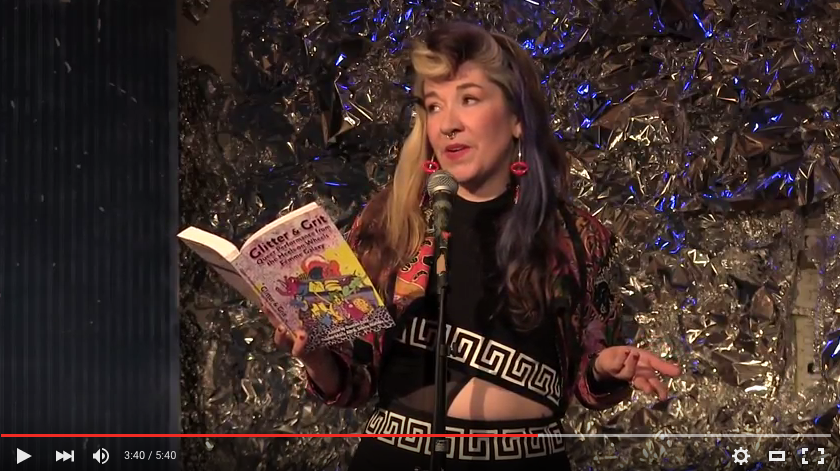 I made a few videos, like this one about creating a hair pompadour: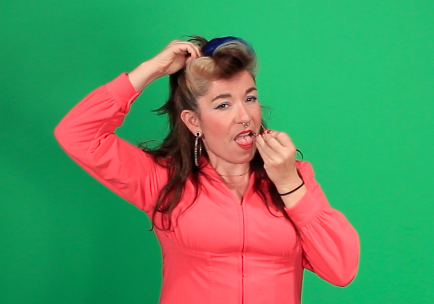 I want you to get to be weird and do your thing, too -- go get started!